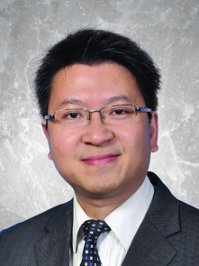 The Institute of Global Economics and Finance (IGEF) was established in January 2010, and this year marks its ninth anniversary. These last nine years have seen significant changes and progress – the Institute has moved firmly beyond its formative years, and is now maturing in its ability to contribute to public and policy discourse. This has been in no small part thanks to the efforts of Prof. Liu Mingkang, Prof. Joseph Yam, Prof. Lawrence Lau, Prof. Liu Pak-Wai, and all our colleagues at the Institute.
Since its founding, the Institute's mandate has been twofold – to deliver quality research of academic and public interest, and to engage professionals in quality professional education. In research, we have established ourselves as a highly reputable source of ideas. We have published over eighty working papers, on topics related to the Chinese and global economies. These have gone on to be published in internationally recognised academic journals, and have attracted the attention of policymakers, universities, and financial institutions. 
In professional training, we have successfully held five Executive Leadership Programmes, and seven Advanced Programmes for Central Bankers and Regulators from non-G20 states. These programmes have exposed [over 500] market practitioners and regulators alike to cutting-edge concepts in academic thought.
Public engagement also plays a crucial element in the Institute's mandate. The annual Lau Chor Tak Distinguished Lecture on Global Economics and Finance has featured Nobel Laureates and senior government figures as speakers, while monthly public seminars have been warmly received by audiences at the university and from the wider public. A massive online open course (MOOC), taught by Prof. Joseph Yam and delivered through the Coursera platform, attracted over 20,000 participants worldwide. 
These achievements have been made possible through the support of the Institute's donors. In particular, Mr. Lau Chor Tak has been unwavering in his generosity. In recognition of his contributions to The Chinese University of Hong Kong, and towards education in Hong Kong and in Mainland China, IGEF was renamed the Lau Chor Tak Institute of Global Economics and Finance in April 2016. 
The future is bright for the Lau Chor Tak Institute of Global Economics and Finance. We remain committed to nurturing and attracting world-class talent, and to publishing leading research on policy issues of regional and global importance. 
Terence T.L. Chong
Executive Director
Lau Chor Tak Institute of Global Economics and Finance
April 2019