登記:
Registration is now closed.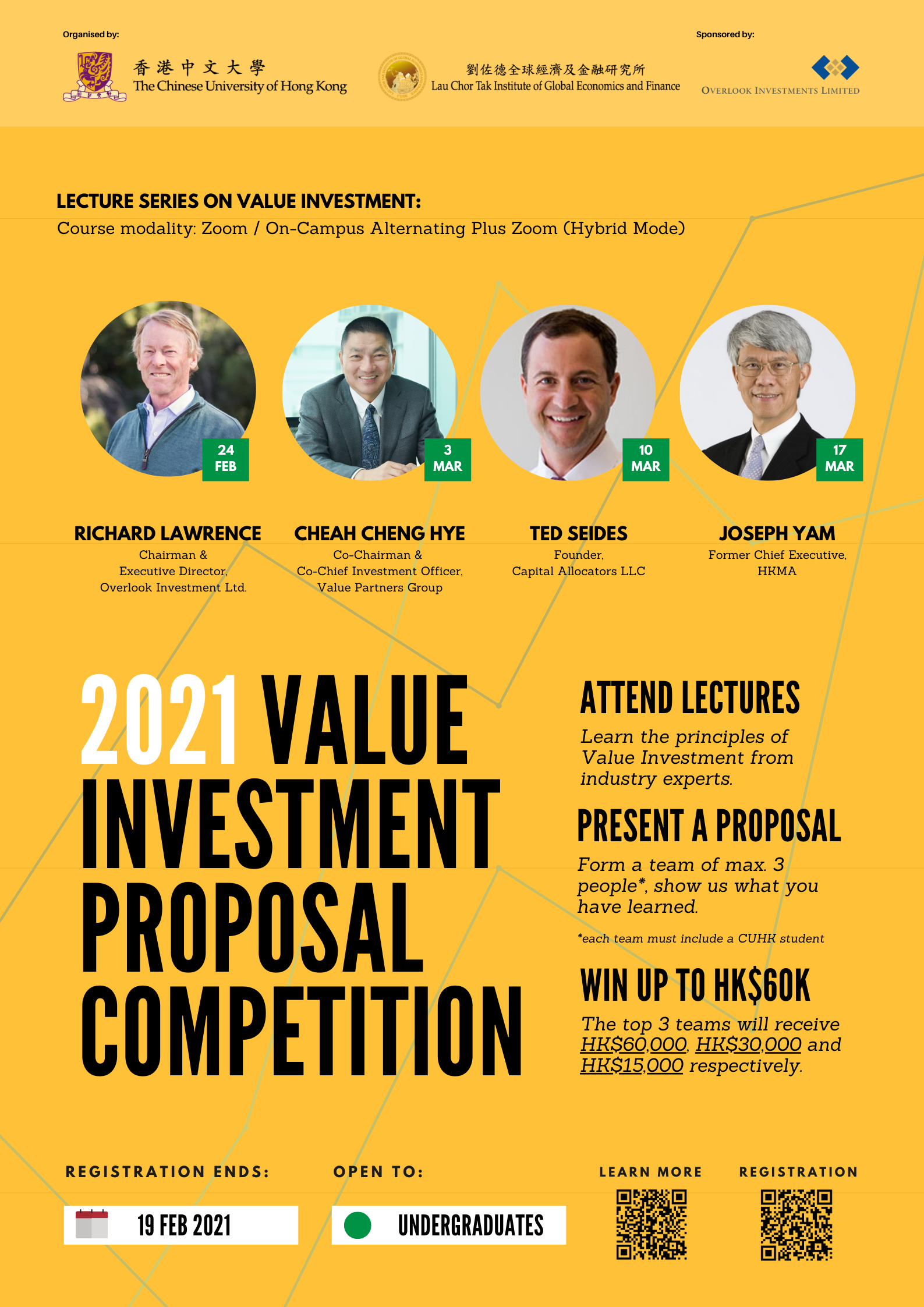 Last update: 8 July 2021
Sponsored by Overlook Investments Ltd., Lau Chor Tak Institute of Global Economics and Finance (IGEF) is organising the second Value Investment Proposal Competition ("the Competition") in February 2021, offering undergraduate students a unique experience of learning value investment techniques from top industry experts and applying such knowledge in a competition setting. Participants are expected to attend a series of lectures and then submit an investment proposal; winning teams will receive cash prizes of up to HK$60,000.  
In light of the COVID-19 pandemic, some lectures will be delivered entirely online via Zoom while others will be taught in a "Hybrid Mode" where some students are physically present, while the rest attend the lecture remotely via Zoom.
*Above timetable is subject to revision.
The Competition is open to all full-time students studying an undergraduate degree programme at a local tertiary institution for the 2020-2021 academic year. Students from any discipline are welcome. Participants must apply as teams of up to three members, where at least one member must be a full-time undergraduate student currently enrolled at The Chinese University of Hong Kong. Each participant can enter the Competition as a member of only one team.
Interested teams should register for the Competition by completing the application form (available here) once per team by 19 February 2021. Due to limited availability, applications will be processed on a first come, first served basis; successfully registered applicants will be notified through emails.
---
Key dates:
For further details, please refer to the handbook.
---
Presentation of proposals by shortlisted teams:
The 5 shortlisted teams are: Team 4, 43, 44, 47, and 51. Congratulations!
Final results:
Winner: Team 4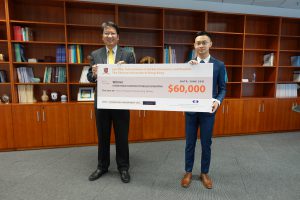 First runner-up: Team 43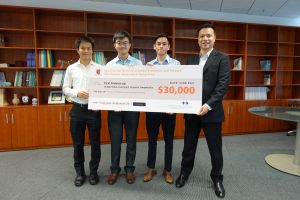 Second runner-up: Team 51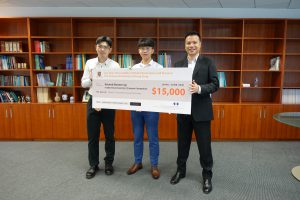 ---
Highlights from the previous competition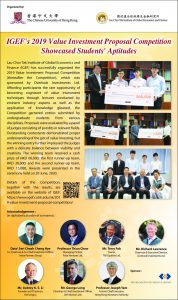 登記:
Registration is now closed.