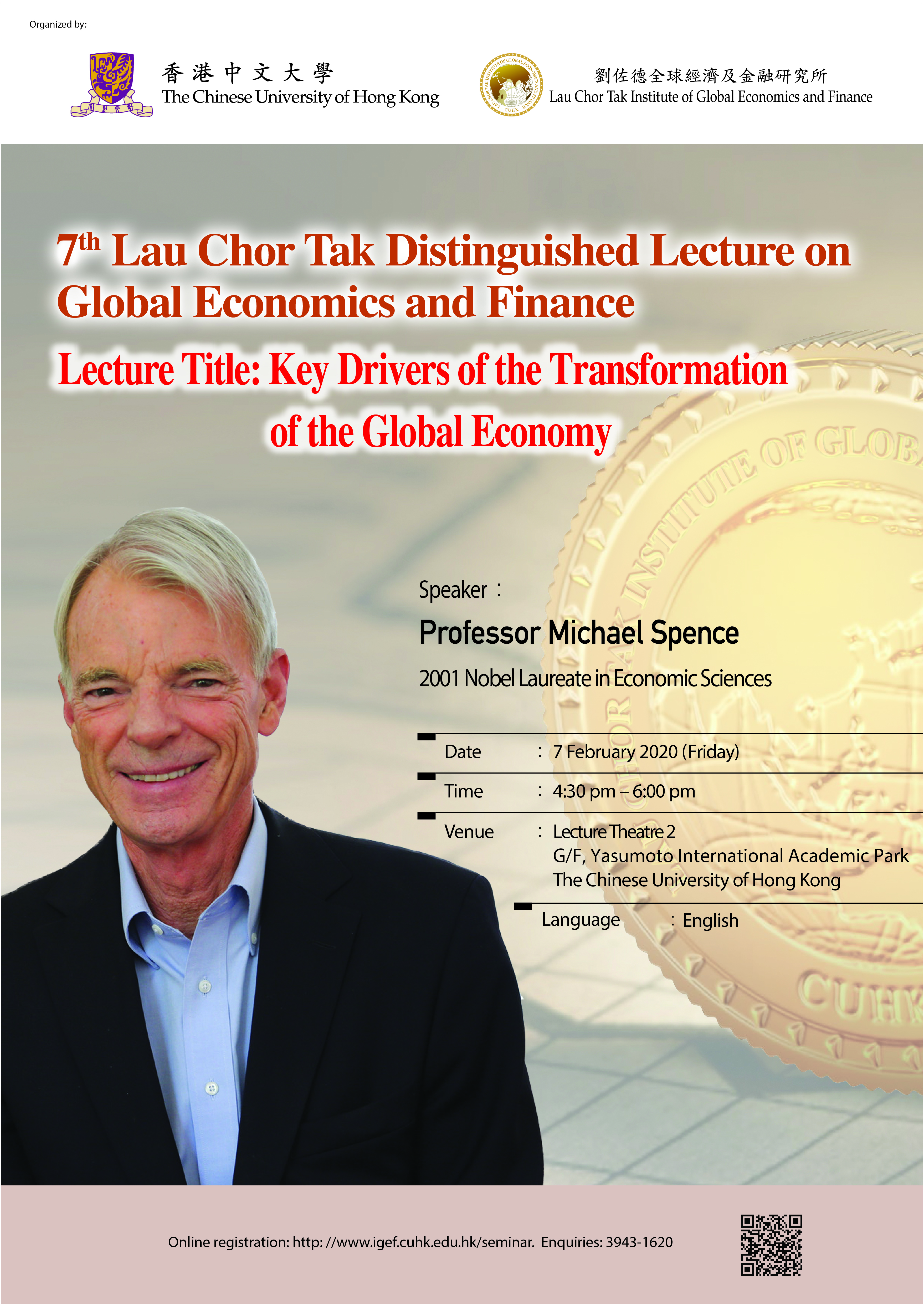 Topic:
Key Drivers of the Transformation of the Global Economy
Professor Michael Spence
Professor Michael Spence is Senior Professor at the Department of Economics of Bocconi University and Professor at the MBA program of SDA Bocconi.  He is also William R. Berkley Professor in Economics & Business at Leonard N. Stern School of Business of New York University; Philip H. Knight Professor and Dean, Emeritus, at the Graduate School of Business of Stanford University; as well as a Senior Fellow at the Hoover Institution.
He was awarded Nobel Prize in Economic Sciences in 2001, together with Professor George Akerlof and Professor Joseph Stiglitz, for their analyses of markets with asymmetric information.  In 1981, he was awarded the John Bates Clark Medal from the American Economic Association.
Professor Spence co-chairs, with Professor Joseph Stiglitz, the Commission on Global Economic Transformation and serves as a Senior Advisor at General Atlantic as well as at Jasper Ridge Partners.  In addition, he co-chairs, with Dr. Victor Fung, the Advisory Board of Asia Global Institute at the University of Hong Kong.  Professor Spence also serves on the Advisory Board of the School of Economics and Management at Tsinghua University.  He was the chairman of a global Commission on Growth and Development (2006-2010), addressing growth issues in emerging economies.