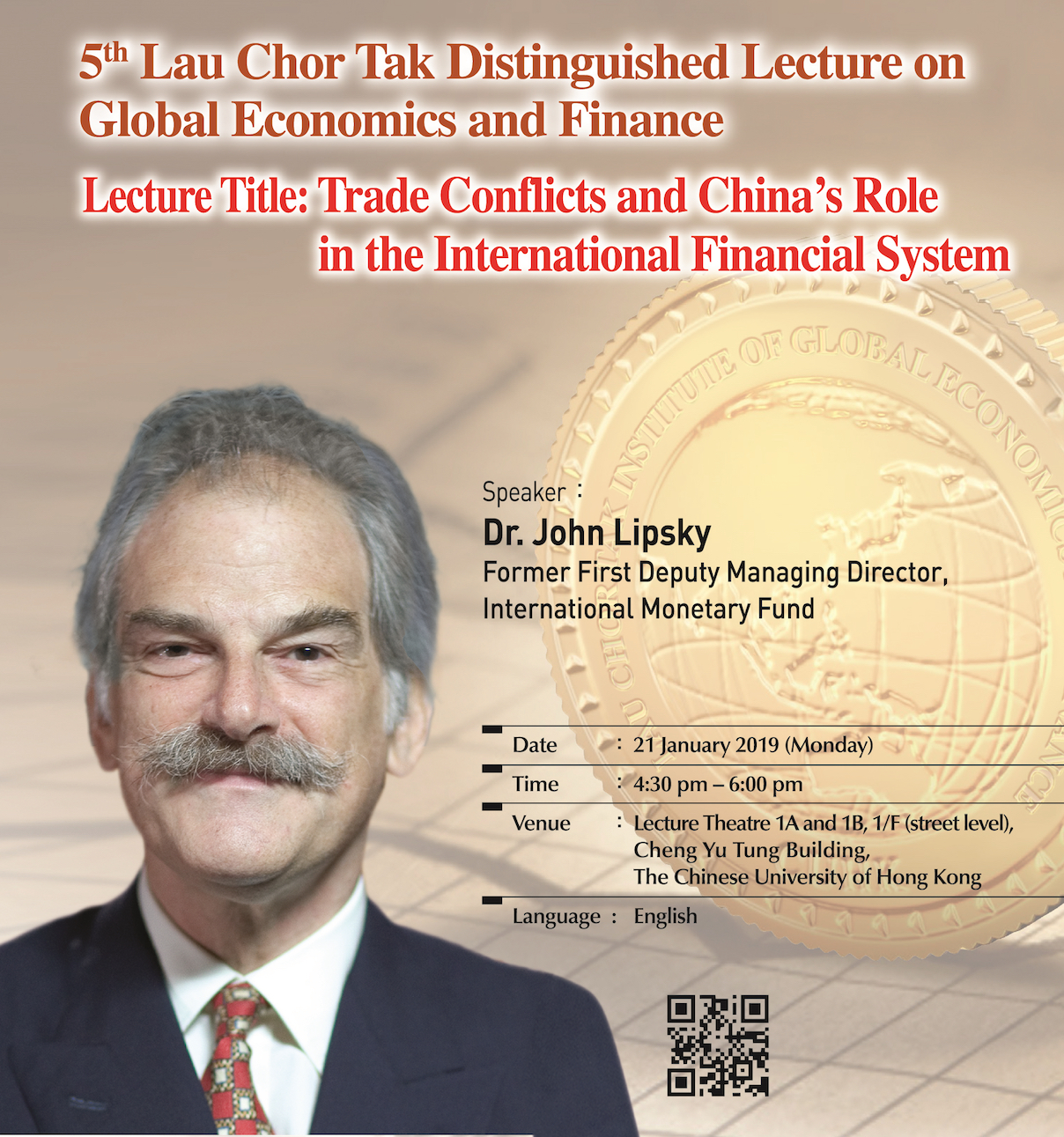 Topic:
Trade Conflicts and China's Role in the International Financial System
Venue:
Lecture Theatre 1A and 1B, 1/F (street level), 
Cheng Yu Tung Building,
The Chinese University of Hong Kong  (Map)
Dr. John Lipsky
Dr. John Lipsky served at the International Monetary Fund as First Deputy Managing Director, Acting Managing Director from May 2011, and as Special Adviser from September 2011, until retirement in November 2011.
Dr. Lipsky's international experience includes having worked in Chile, New York, Washington and London. He has interacted with financial institutions, central banks and governments in many countries.
He is currently Senior Fellow, Foreign Policy Institute at the Paul H. Nitze School of Advanced International Studies, Johns Hopkins University; a co-chairman of the Aspen Institute Program on the World Economy; a director of the National Bureau of Economic Research and the Center for Global Development; and a member of the advisory board of the Stanford Institute for Economic Policy Research and the Council on Foreign Relations.
Previously he was Vice Chairman of JPMorgan Investment Bank; a director of the American Council on Germany and the Japan Society; a trustee of the Economic Club of New York; Global Policy Adviser for Anderson Global Macro, LLC and Chairman of the World Economic Forum's Global Agenda Council on International Monetary Systems.